Career Changers
---
Our financial representatives and advisors come from all different backgrounds. While some were formerly Northwestern Mutual interns, others were teachers, entrepreneurs, or sales executives.
We decided we wanted to share real stories about some of our own that made a career change. Our first career changer we're featuring is Chris Smith.
Read about Chris Smith, his story, and what led him to a career at Northwestern Mutual – St. Louis.
---
Chris Smith Background and Career History:
Chris Smith started his career as a Loan Officer for a mortgage lender where he counseled prospective home-buyers on credit, debt, and other financial aspects that come with taking out a mortgage. Developing a knack for financial coaching, he eventually moved into a managerial role. After 13 years in this field with two stints at different major lenders, he was approached and recruited by Northwestern Mutual Managing Director and hometown friend, Matt Banderman.
Reaping the Rewards:
Chris's vision of having a full-service approach to meet his clients' needs has since become a reality through becoming a Financial Representative at Northwestern Mutual - St. Louis. With a background in mortgage lending, Chris is able to offer clients his expertise on the subject and supplement it with high quality products from Northwestern Mutual. "The ability to have a compehensive approach is truly rewarding," he says.
He also considers his ability to help individuals and families reguardless of their stage in life to be one of the most rewarding aspects of the job. Additionally, he enjoys the felxibility to manage his real estate business and most importantly, spend time with his wife Elizabeth and their 3 kids: Colin, Griffin, and Evelyn. "I love working for myself," states Smith. 'It feels natural for me, and I"m genuinely happy."
His Philosophy:
Chris's philosophy is to frequently remind himself of his goals and values, most of which are centered aroud his family. "I apply what I've learned through having a family of my own to my clients," Smith comments. "Helping families is both highly motivating and rewarding."
Career Advice:
"My career advice is to alway push yourself to your highest potential. Even if you're happy where you're at, pursue opportunities that use all your abilities and all of your knowledge." Smith says. "Dont' cheat yourself."
To learn more about Chris Smith, click here.
Interested in a career change? Get in touch with us.
---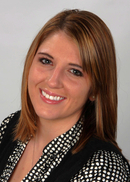 Amanda Faye Linton
Director of Recruitment and Selection
Email
Office 314-231-3931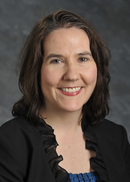 District Director
Office 314-539-0896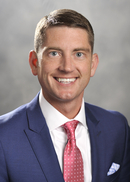 Financial Representative
Office 314-244-0760
My Networks: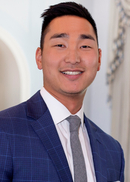 Managing Director
Mobile 573-777-9434
Fax 573-446-6644
Alicia J Ledoux

Email
Office 573-446-5511
Cydney Robertson

Email
Office 314-231-3931