Management Team
The success of our group can be directly attributed to the high quality of leadership and the strength of our management team. Our goal is to ensure the continued success of our financial representatives by providing the proper guidance and support to help them experience both personal and professional growth.
Meet the Northwestern Mutual office in St. Louis Management Team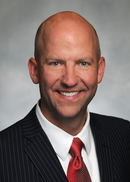 Gerard M Hempstead
Managing Partner
gerard.hempstead@nm.com
Office 314-539-0861
My Networks:
Northwestern Mutual - St. Louis
314-231-3931
622 Emerson Rd., Ste. 400
St. Louis, MO 63141
Get A Map
Gerard M. Hempstead, CPA, CFP®, CLU®, ChFC®, CASL® is a St. Louis native. He graduated from St. Louis University High School ('89) and Indiana University's School of Business in Bloomington, Indiana ('93) with a B.S. in Accounting.  Gerard spent 2½ years with KPMG in its insurance and financial services practice before joining Northwestern Mutual in 1995.  Gerard qualified for the prestigious Million Dollar Round Table every year from 1997 - 2015 and changed over 2,200 lives while he was a producer, ranking him 124th in overall career production in the history of the company, before becoming the Managing Partner of Northwestern Mutual – St. Louis in 2011. 
Professionally, Gerard is a catalyst empowering people to achieve their dreams and become the best version of themselves. He has been awarded both the "30 under 30" and the "40 under 40" award from the St. Louis Business Journal, recognizing the top executives in St. Louis. As the Managing Partner, Gerard and his team have successfully selected and developed many financial advisors.
Personally, Gerard lives LIFE on purpose and enjoys running, golf, praying, public speaking, ice hockey and spending as much time as possible with his beautiful wife Jen and their wonderful children Peter, Lauren, and Matt.  Gerard is actively involved with Legatus, the Covenant House of Missouri, United Way, and St. Louis University High School.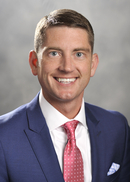 District Director
Office 314-244-0760
My Networks:
Matthew Banderman attended Fontbonne University where he received his Bachelors in Business Management in 2001. Matt has been a financial representative with Northwestern Mutual for 15 years, having started his career as an intern in 2000, and has changed over 1,500 lives in that time. Matt has qualified for the prestigious Million Dollar Round Table 5 times (2007 - 2008, 2013 - 2015) and is currently the District Director as well as being a financial representative. In addition to working with his clients, Matt also helps attract and hire new financial representatives to our office.
Matt is married to his high school sweetheart, Jenny, and they have three kids together: Brooklyn (10), Georgia (7), and Cohen (1). When he is not working, Matt's time is filled with coaching his kids' athletic activities as well as playing basketball and softball. He also serves on the board of Bethany Christian Services as well as his church board. In 2013 Matt was awarded the Northwestern Mutual Community Service Award for his work with Bethany Christian Services. Matt also serves on the Council of Regents Board at Fontbonne University in addition to serving on Enactus, an entrepreneur board at the university.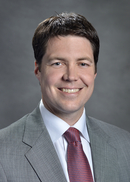 Managing Director
Office 618-692-5309
Northwestern Mutual - Glen Carbon
26 Gingercreek Pkwy
Glen Carbon, IL
618-659-9900
Get a map
Blake Schuette attended Christ for the Nations in Dallas, Texas where he earned a bachelor's degree. He worked his way through college doing carpentry work and construction management. Before joining Northwestern Mutual in 2002, Blake worked as a superintendent for a home builder.
Blake currently serves as the Managing Director for the Northwestern Mutual - Glen Carbon office where he leads by example in personal production while recruiting, mentoring and developing new financial representatives in Glen Carbon.
Blake is a lifelong resident of Madison County where he lives with his wife, Mindy, and their two children, Bella (15) and Eli (13). Mindy works as the church secretary and children's ministry coordinator at Bethalto Church of God. Blake supports the Mosaic Crisis Pregnancy & Health Centers in Granite City, the Bethalto Church of God and African Vision of Hope, a Christian organization committed to bringing immediate and lasting solutions to children and families living in extreme poverty.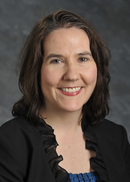 Chief Development Officer
Office 314-539-0896
My Networks:
Attracting, training and developing top quality financial services talent for Northwestern Mutual-St. Louis
Helen is passionate about working with top quality people who are not getting the quality of life out of their current jobs and offering them an amazing career opportunity in the financial services industry.  She loves coaching and developing people to help them achieve their potential.
Working as the Chief Development Officer with Northwestern Mutual St. Louis allows Helen to collaborate with a great team of professionals who are committed to helping others succeed.
In addition to working with career changers, we meet with professors and students at various colleges and universities, such as Mizzou, SIUE, Fontbonne and UMSL to share business and networking success tips and attend career fairs to meet upcoming graduates who are looking for a rewarding career.
Helen is seeking highly-motivated, self-disciplined driven women and men to join our team at Northwestern Mutual-St. Louis and help make our communities THE most financially secure in the world.
We have offices in Creve Coeur, Columbia and Glen Carbon and are seeking to expand into the Kirkwood/Sunset Hills area.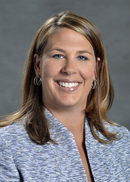 Katie L Bircher

katie.l.bircher@nm.com
Office 314-539-0818
Chief Operating Officer
Katie Bircher began her career with Northwestern Mutual in 2004 as an Investment Operations Assistant. In 2014, she became the Director of Strategy and Practice Management. Now, Kaite is the Chief Operating Officer, where she supervises the activities of the finanical representatives and staff to achieve the highest levels of productivity. In this role, she anticipates the needs of the office, strategically plans for its development, recommends necessary changes and takes independent action within areas of authority.
Katie grduated from Southern Illinois University - Carbondale in 2003 with a Bachelor of Science in Marketing. She lives in Highland, Illinois with her husband Daron and their four children: Chase, Lake, Gage and Zane. In her free time, she enjoys spending time at the lake with her friends and family.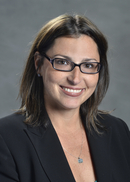 Jennifer M Donahue, CLU®, CLF®

jennifer.donahue@nm.com
Office 314-539-0853
Chief Growth Officer
Jennifer Donahue began her career with Northwestern Mutual in May, 1996 under John Qualy as an Operations Assistant and quickly began to grow within the organization. While working full-time she obtained her Bachelor's Degree from Fontbonne University in December, 2002. She is responsible for developing one of the top Client Relations Centers in the system. Jennifer's drive and passion is to uphold the Northwestern Mutual promise to policy owners. In 2011, Gerard Hempstead was named Managing Partner and Jennifer continued her success under Gerard's guidance. In January, 2013 she was appointed Chief Growth Officer and has continued her commitment to help not only clients but career advisors. Jennifer works with career advisors and their teams to help develop and execute plans to grow their business all while still driving her passions of impacting current and future clients. In her spare time, Jennifer spends the majority of her time enjoying watching her son Jacob's sporting events or spending time with her family at the lake.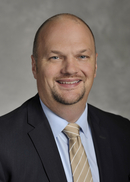 Jeremy P Blaine, ChFC®
Director of Network Office Supervision
jeremy.blaine@nm.com
Office 314-231-3931
Jeremy Blaine, CLU®,  attended Hannibal La-Grange University and received his Bachelor's in Business Administration. He has worked in the securities industry since 1999. He joined Northwestern Mutual in 2013 as the Director of Network Office Supervision; he oversees the activites of financial representatives and their employees in our Missouri and Illinois offices. He helpes to ensure that the agency along with sales and servicing activites of supervised personnel comply with all applicable laws, regulations and company policies.
When Jeremy is not working he enjoys spending time with his wife, Jo, and their four children: Tessa, Alex, Charlotte and Hunter. He also enjoys running, camping, hunting and fishing on the family farm as well as being active in his church.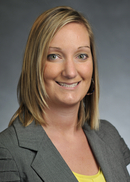 Shelly Mueller

shelly.mueller@nm.com
Office 314-746-2851
Shelly Mueller began her career with Northwestern Mutual in 2007 as Officer Manger. She then was a staff accountant for six years. Now, Shelly is the Director of Finance. In this position, she is accountable for the overall financial health and day-to-day accounting functions of the network and district offices. She is the United Way chair for the office, a volunteer on the United Way Allocation Committee and part of the Community Involvement Committee in the office.
Shelly graduated from Southeast Missouri State University with a Bachelor of Science in Business Administration. In her free time, she likes to spend time with her husband Brett and two children Mylee and Alex.