Careers
Whether you're looking to change or start a new career, or a college student seeking one of America's top 10 internships (according to Vault Guide to Top Internships, 2017 edition), a career as a Financial Representative with Northwestern Mutual located in St. Louis may be the right career move for you.
Northwestern Mutual in St. Louis is an organization of value-driven individuals who provide financial services through enduring high-trust relationships and compliant practices to help clients achieve financial security. We are committed to excellence by identifying, quantifying and implementing planning based financial solutions.
---
Why Northwestern Mutual office in St. Louis?
Gerard Hempstead leads one of Northwestern Mutual's oldest and most successful network offices. Founded in 1905, our office has grown from one location to three offices serving clients in the St. Louis, Mid-Missouri and Southwestern Illinois regions. Over 160 people strong, Northwestern Mutual located in St. Louis offers services in personal needs analysis, insurance, investments and business planning.
Our organization has an innovative marketing and business planning program. By helping you develop the most effective marketing program we are dedicated to helping you grow both professionally and personally.
Northwestern Mutual's St. Louis office has sold several billion dollars of insurance and has earned the prestigious Master Agency Award from GAMA International each year since 1993.
An internship with Northwestern Mutual is consistently rated among the Top 10 internship programs in the nation according to Princeton Review.
An internship with the St. Louis office enables you to gain actual business experience for your resume, helps you with your career selection process, and develops networking and business relationship skills as you earn income.
---
Training and Development
Northwestern Mutual in St. Louis will provide you with a comprehensive training and development curriculum that will positively impact your professional and personal growth. This includes
Weekly training classes and meetings where you'll learn new skills, new products and new techniques. You'll also have the opportunity to meet with your peers and share your success.
A business coach for the first six months to help get your career off to a fast start.
Participation in mentor meetings for the first 18 months where you will meet with a veteran representative to receive case consultation and skill training.
Ongoing training with our Rhino meetings to assist you with personal growth and give you more individual attention.
Opportunities for professional advancement through Chartered Life Underwriter (CLU®) and other educational studies.
The Northwestern Mutual office in St. Louis is based on the values of responsibility, personal growth, a feedback rich environment, faith, generosity, and self-discipline. We can help you achieve financial independence as your discover your purpose by helping others.
---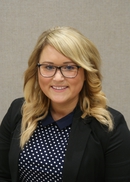 Almedina Veletanlic, MA

almedina.veletanlic@nm.com
Office 314-231-3931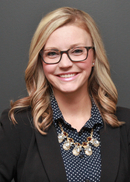 Brittany M Froidl

brittany.froidl@nm.com
Office 314-539-0860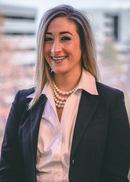 Marissa M Rosser

marissa.m.rosser@nm.com
Office 314-231-3931