Career Changers
Changing careers doesn't have to be a daunting proposition. With the support of a quality organization, it can be an easy transition.
Many attorneys, bankers, accountants, educators, and military personnel have two things in common - they enjoy helping people and have transitioned into successful careers as financial representatives with Northwestern Mutual.
What's it like to start a career with Northwestern Mutual?
Ever wonder what its like to take the leap to try a new career? Gather some insights from this in-depth look into the life of three new Northwestern Mutual financial representatives with very different career backgrounds. Find out what they do on a daily basis, why they changed jobs, and what they enjoy about this career.
---
It's time for the next chapter in your career. Independence, growth, challenge, work/life balance, stability, and the opportunity to establish enduring relationships with the clients you serve have all moved to the forefront on your list of priorities … but is it too much to ask for? Not if you consider a career as an independent financial representative for Northwestern Mutual.
This career may offer everything you are looking for and so much more. Attorneys, bankers, accountants, educators, and military personnel are all examples of the types of professionals who have transitioned into a successful career as a financial representative with Northwestern Mutual.
A career with us can be the start of an exciting new chapter in your life.
To explore whether a career with Northwestern Mutual could be the next chapter in your career path contact Helen Jardine at helen.jardine@nm.com
Helen Jardine, CLU, ChFC, CFP, CASL, RICP
Chief Development Officer
helen.jardine@nm.com
314-539-0896
---
Robert Givens Jr
Director of Selection
rob.givens@nm.com
314-539-0810
My Networks:
---
Jill Miller
Director of Selection
jill.miller@nm.com
314-539-0830
---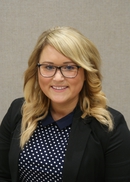 Almedina Veletanlic, MA

almedina.veletanlic@nm.com
Office 314-231-3931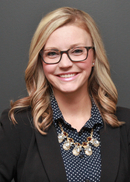 Brittany M Froidl

brittany.froidl@nm.com
Office 314-539-0860